Leak and Mass Flow Testing
MESH Leak and Mass Flow Testing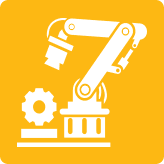 MESH Automation engineers have extensive experience integrating leak and mass flow testing machines into a variety of production testing environments. The MESH team can design and build your test equipment as a stand-alone automatic or lean manufacturing cell, or design a system and incorporate this into an automatic assembly line. MESH engineers are also available to work on existing equipment as a retrofit.
Cosmos and CTS leak and mass flow instruments are generally used in our applications.

Click here to download our brochure and learn more about MESH Automation's complete industrial and factory automation solutions.
For questions or more information about MESH expertise please contact us or email our Automated Inspection Specialist, Joe McHugh, at jmchugh@mesheng.com.
The MESH Experience in Leak and Mass Flow Testing
The engineers at MESH have proven expertise in leak, inclusion, and mass flow testing having completed many successful projects for customers in the automotive, pharmaceutical and life sciences, food and beverage, and various other industries.
Our experience includes leak, inclusion, and mass flow testing of:
Tubing products – Brake lines, fuel injection other
Exhaust Weldments
Plastic assemblies
Rotary Seals
Flat Gaskets
These and other products represent areas where MESH can leverage many years of experience for the benefit of customers. Additionally, our leak and mass flow testing equipment is proven and can be used to guarantee many mission-critical products customers in varied industries use today.
Whether your testing needs are very simple or require rigorous validation and calibration procedures, we can develop testing solutions to fit the specific needs of your manufacturing operation. Contact us today to discuss a custom solution for you.